You may freely retrieve your game progress if it has been linked to Facebook or email (depending on the platform you use) whenever you want to!
For Android and iOS:
First and foremost, check if you are logged in via Facebook.
To do so, you need to go to Settings and press Login or Logout (depends on whether you were connected to Facebook or not).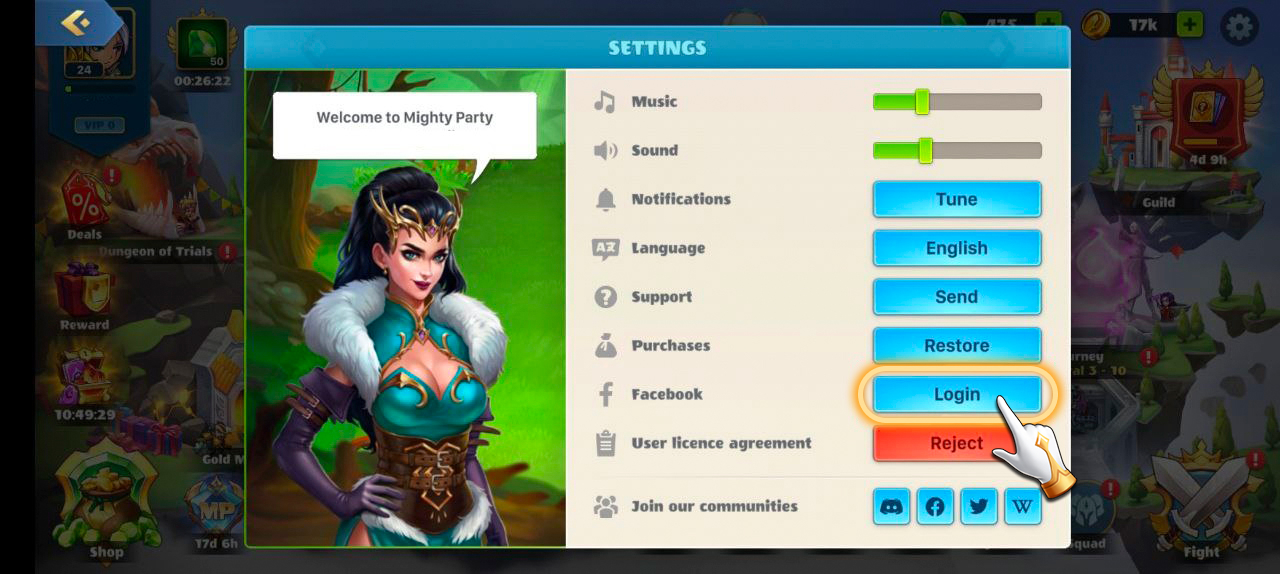 For Web version:
If you're using our official web-site to play, check if you linked your account to an email.
To do so, go to our site https://mighty-party.com/play and press Save Progress on the main screen.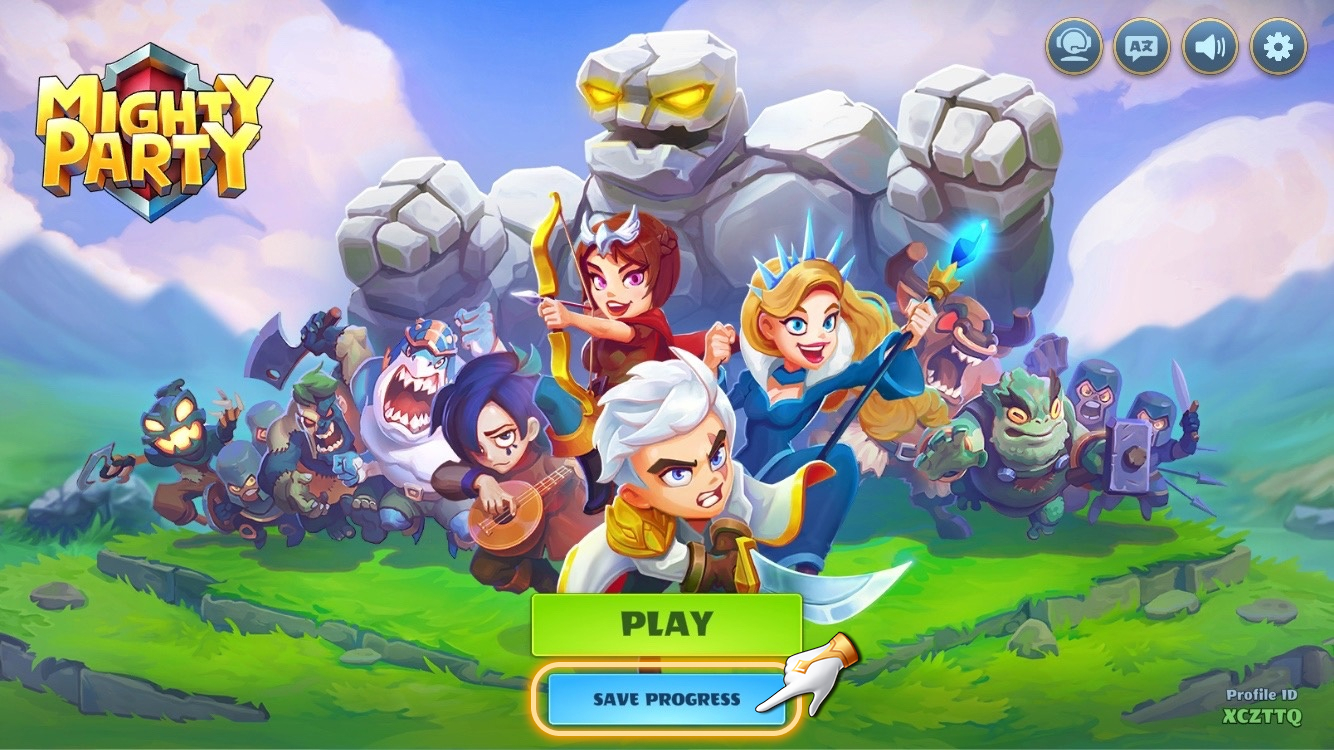 Then, in a pop-up window, press Connect via E-mail.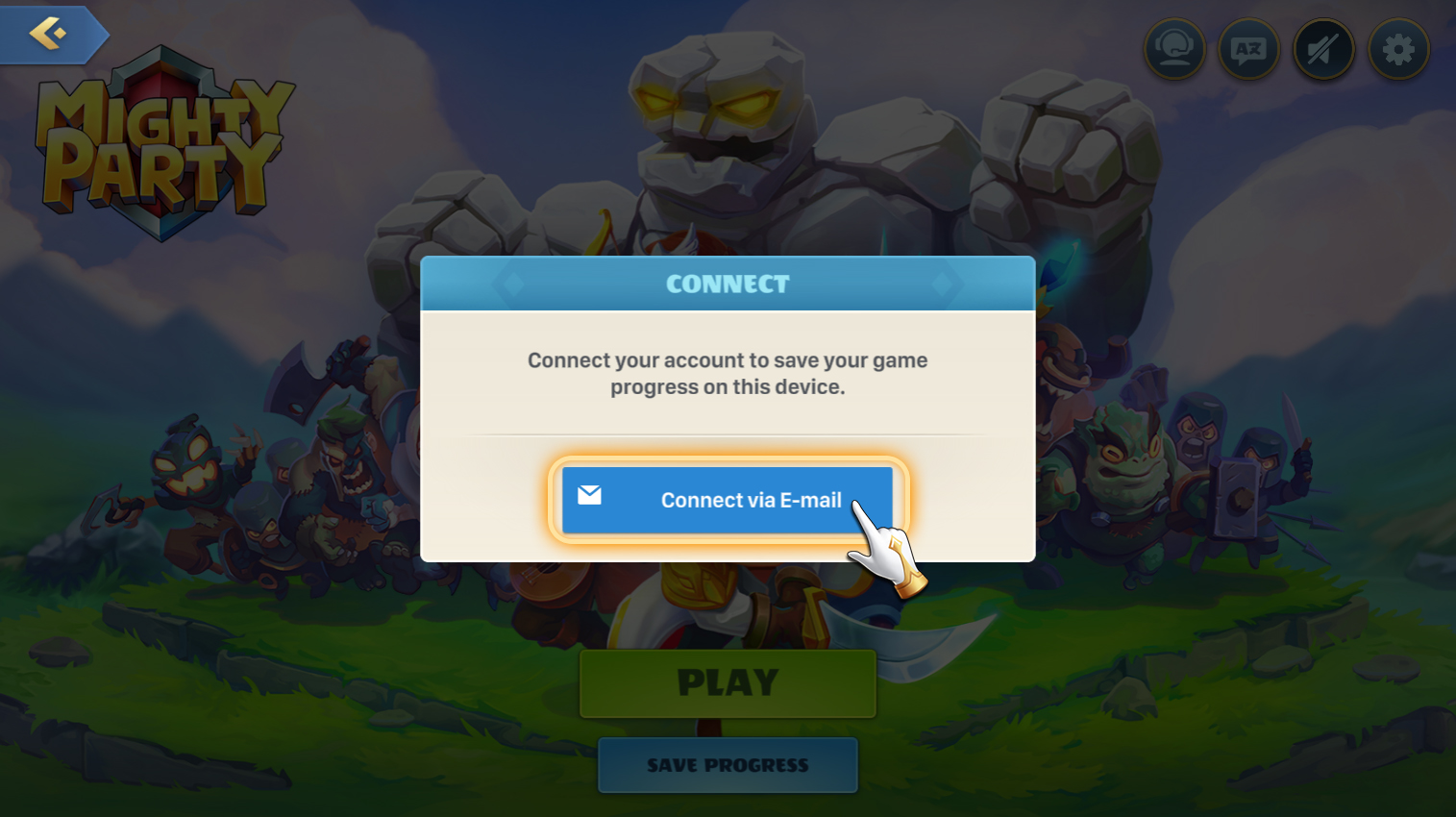 This should take you to the Log In menu, where you need to put in your email address and password that you have connected to your lost account.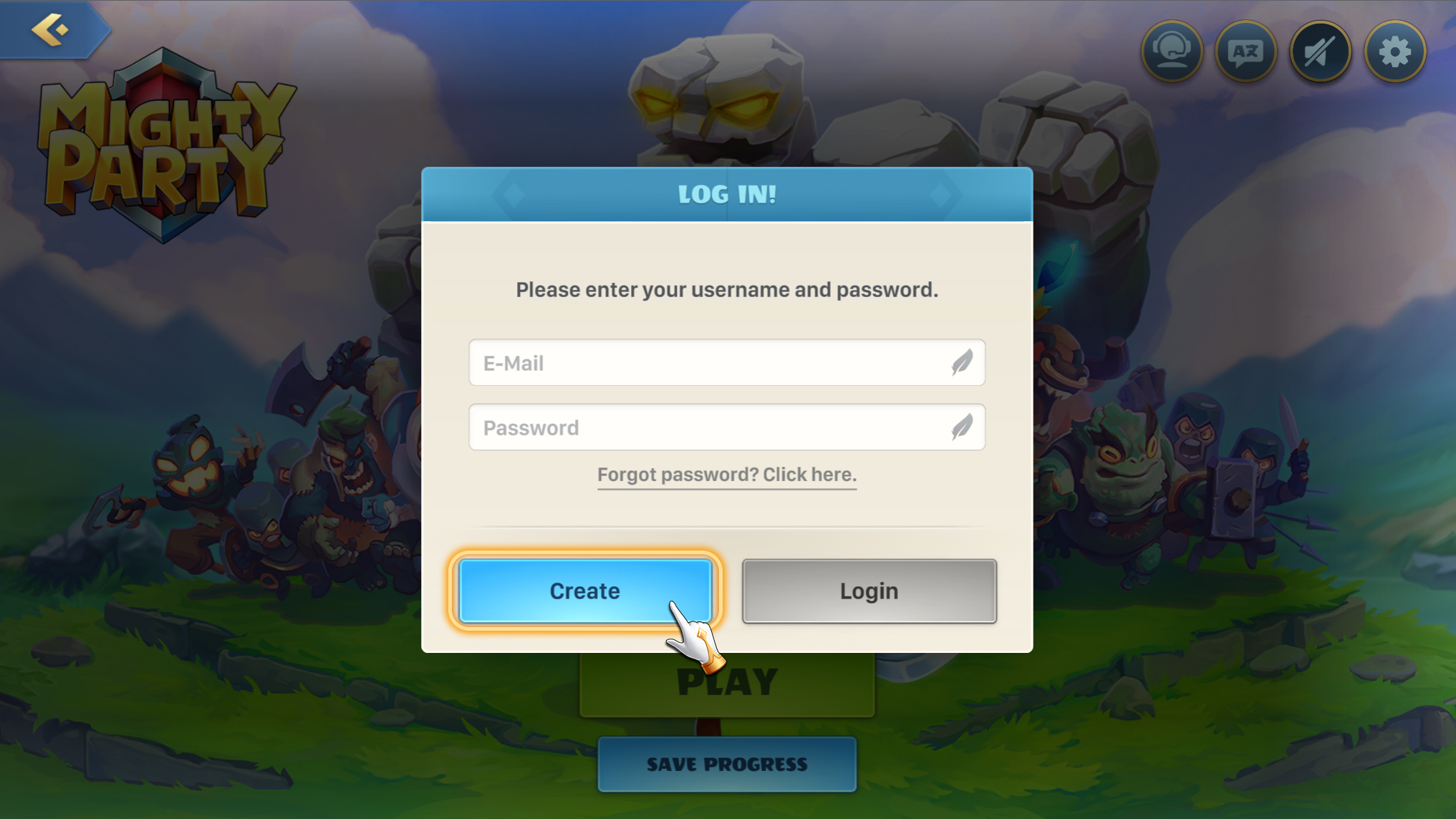 After putting in the correct email address and password, you should be able to successfully log into your old account.
Still have issues?
If you weren't able to get your progress back after following the instructions above, or you're using another platform to play, you should contact us here.

To be able to restore your progress, we will need some particular information, so please put in as much as you can remember. It will help us greatly!
Your old account's ID
Your newly created account's ID
A screenshot of a receipt for a purchase with a Transaction ID in case you made any
If you don't remember your old account's ID, please provide:
Your old account's nickname
Guild name of yours if you joined any
Your friend's ID
Any other useful info (e.g. best cards in your collection, approximate dates of creating the account and the last login, or anything else that you can recall)
The more information you can provide, the faster we will be able to find your account and restore your progress.