We're working on optimizing and improving the performance of the game with each update, however some older devices may still encounter crashes or freezes during the gameplay.
To minimize those, we recommend you:
1. Reboot your device before playing.
2. Turn off "Power Saving" mode if turned on.
3. Do not open any applications in the background while you play.
4. Restart the game every 10-15 minutes.
We also recommend using a device with at least 2 GB of RAM for a stable performance.
Please note that as this is an online game, it requires stable Internet connection. Please make sure that you don't have any issues with the Internet and do not switch from Wi-Fi to mobile data or vice versa while playing.
For Samsung Devices:
Samsung users may experience unexpected game crashes even on high-end devices due to specific system optimizations. Here's how to avoid them!
Follow these steps in the Settings App:
Settings -> Apps -> Mighty Party -> App info -> Battery -> Unrestricted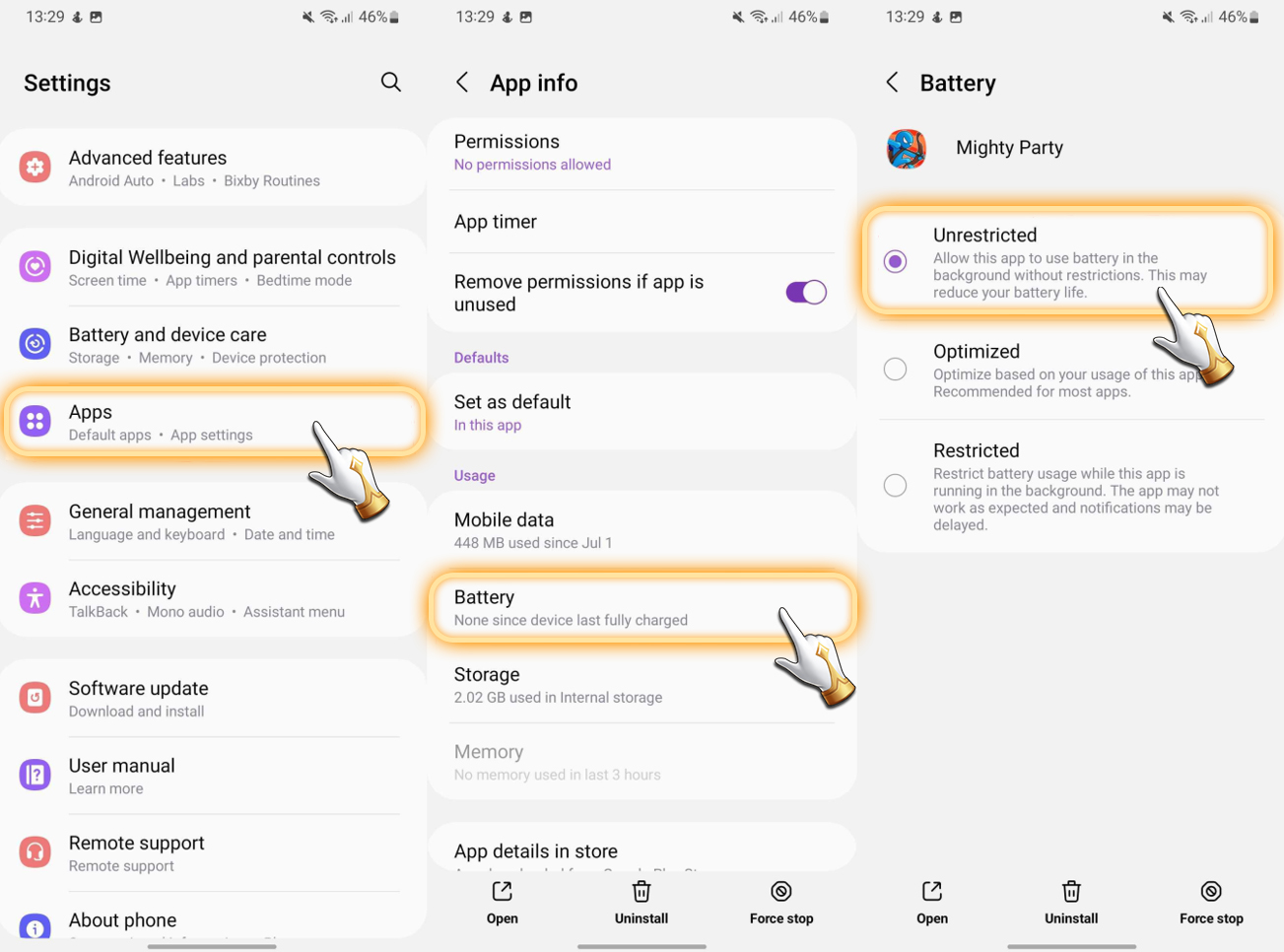 For even more information, please, refer to the helpful guide from Don't Kill My App.